The age of ports: Gulf monarchies and sea rivalry
To understand current and future balances of power in the Gulf, it is essential to look at commercial ports. The Arab Gulf states are heavily investing in maritime infrastructures as a part of their economic diversification processes. They need to attract foreign direct investments and goods to turn oil-centered economies into post-oil economic structures, developing national industrialization through the establishment of Special Economic Zones (SEZs). The Saudi "Vision 2030" and the "Oman Logistics Plan 2020" set a general framework for government investments in this sector, while the United Arab Emirates (UAE) and Qatar have previously  started economic diversification.
In the Gulf monarchies, ports and new cities have replaced skyscrapers in urban planning: horizontal mega projects, and no more vertical towers, embody a new season of geopolitical influence and regional activism. Most of all, they represent an updated, post-modern way to exert maritime power. The great number of neighboring, ambitious maritime infrastructures can boost mutual growth and maybe regional stabilization: NEOM is the brightest example.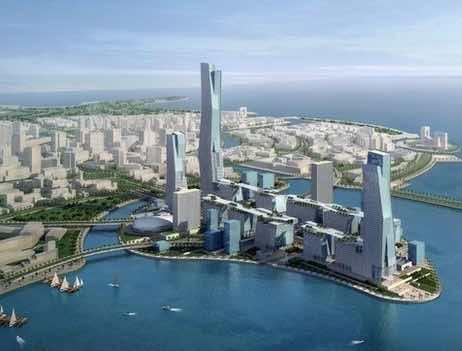 NEOM is a project recently disclosed by Saudi Arabia as the flagship of Riyadh's post-oil transformation: a mega-city with business zones, resorts and ports, amid North Western Saudi Arabia, Jordan and Egypt (Southern Sinai). On March 5, in Cairo, the Saudi Crown Prince Mohammed bin Salman and Egyptian President Abdel Fattah Al-Sisi created a joint fund of 10 billion dollars, while Saudi Arabia and Jordan are negotiating how to implement the project in Aqaba. NEOM has been announced by the Saudis as a win-win occasion for shared prosperity. Moreover, the "Red Sea Project", another Saudi initiative, aims to turn about 50 small Red Sea islands into luxury resorts for cruise tourism.
These expansive plans are going to enhance Saudi-Egyptian-Jordanian ties (and further ease Riyadh's relations with Israel), smoothing intermittent political differences. But NEOM and twin projects in the Red Sea are not only business affairs – they are also about geopolitics in a highly unstable area, threatened by the Sinai's instability and the Houthis' warfare activities (missiles, rockets, explosive drone-boats and water mines) along the Yemeni Western coast. The militarization of the Red Sea is a clear trend (military agreements and bases, deployed navies), but there is also a softer "resort-ization strategy" pursued by Saudi Arabia through massive investments and "brand cities" to gain leverage and secure choke-points. Mega-projects like NEOM are not only extravagant, naïveways to spend money (as sometimes depicted by some observers), but they are also attempts of "soft securitization" in critical areas.
On the other hand, the presence of neighboring maritime infrastructures can lead to overcapacity: a real port bulge is looming in the Northern Gulf. Eight developing ports are located along the Arabian shore of the Gulf (Dammam, Shuwaikh, Shuaiba, Mubarak Al-Kabir, Khalifa bin Salman, Port Hamad, Khalifa Port and Jebel 'Ali) and four on the Iranian one (Imam Khomeini Port in Khuzestan, Busher, Asalouyeh and Shahid Rajaee in Bandar e-Abbas, Hormuzgan region). Beyond the persistent Saudi-Iranian rivalry, the political rift in the Gulf Cooperation Council (GCC) weakens economic integration prospects, thus cooperation among commercial ports. The Qatari crisis since mid-2017 opened a new chapter in GCC relations, marking the emergence of latent nationalism in the Arab Gulf region. The rising geopolitics of ports is going to further unveil this trend.
Due to its neighbors' embargo, Doha must now by-pass the re-export route of the Jebel 'Ali. Qatar accelerated the opening of Port Hamad in September 2017 to cope with the crisis. It will have the final capacity of 6 million Twenty-Foot Equivalent Units (TEUs). Port Hamad established weekly service connections with Oman, Kuwait and India, aiming to become the re-export alternative to Jebel 'Ali. Qatar also signed a transportation pact with Iran and Turkey to circumvent the blockade, a commercial triangle in which the Iranian port of Busher is the main hub.
Kuwait, Qatar, the UAE and Oman have been consistently investing in port expansions, and Saudi Arabia is also enlarging King Abdulaziz Port in Dammam (final capacity of 4 million TEUs), the gateway for Saudi mainland imports. All Kuwaiti ports are under restructuring: Shuwaikh, the principal commercial port, will be upgraded, as well as the second one, Shuaiba. But the real game-changer is Mubarak al-Kabeer Port (and its related Free Zone), on the Bubiyan island. This facility, with a planned capacity of 3.6 million TEUs, was contested by Iraq for a long time, given its proximity and potential competition with the Iraqi Grand Port of Al-Faw, currently under construction in Basra. The major port of Bahrain, Khalifa bin Salman Port (1.1 million TEUs) is a recent infrastructure, fully operational since 2009, connected to Saudi Arabia and it is very close to the Iranian Asalouyeh port.
China signed the contract for the construction of the railway connecting the port of Busher with Shiraz: this will ease supply towards Central Asia. In the UAE, Khalifa Port in Abu Dhabi, the first direct competitor of Jebel 'Ali, decided to expand its capacity too (to reach 6 million TEUs): it was announced six months after that of Jebel 'Ali. Located in Bandar e-Abbas, the Shahid Rajaeed Port is the Iranian principal container facility, with a capacity of 4 million TEUs: it will be expanded to 6 million TEUs, in the framework of a general, post-2015 modernization and enlargement of Iran's ports infrastructures.
In the Gulf of Oman, Khor Fakkan (Sharjah emirate, UAE) and Sohar (Oman) benefit from the "beyond Hormuz" factor. These rising ports are placed outside of the Strait of Hormuz, that way they would not be affected by a hypothetical, temporary interdiction of the passage or by threats coming from the area. Khor Fakkan (3.4 million TEUs) is the only Emirati port located beyond Hormuz, with a brilliant competitiveness index, plus a clear trade projection towards the Indian sub-continent and Eastern Africa. Sohar (2 million TEUs), in the Omani Batinah valley's coast, is focused on transhipment across the Arabian Peninsula. With regard to Oman, Al-Duqm is the pillar of the Sultanate's strategy of post-oil development: reportedly at 85% completion (with a final capacity of 3.5 million TEUs), it will become the Gulf's export hub for industrial materials. The most Southern Omani port, Salalah in Dhofar governorate, is under restructuring too. This transhipment linchpin, geographically projected into the Arabian Sea, has a capacity of 5 million TEUs, but it projected to reach 7.5 million.
Currently, Jebel 'Ali remains the regional hub but, in the medium-long term, a number of Gulf monarchy ports (Jeddah and King Abdullah Port in Saudi Arabia, Khalifa Port in Abu Dhabi, Al-Duqm and Salalah in Oman) are going to narrow the distances with Jebel 'Ali in terms of capacities, market shares, international investments and trade connections. In a broader perspective, big infrastructural projects like the ports of Gwadar in Pakistan and Chabahar in Iran will likely enhance rivalries among Gulf players, testing Dubai's leading ranking resilience: Gwadar is supported by China and attracts investments also from Saudi Arabia, while Chabahar is sustained by India.
Port geopolitics in the GCC emphasizes the decline of the regional organization and the parallel rise of the Saudi-Emirati diarchy: Saudi and Emirati ports do not compete with each other and the UAE also invests in the development of Saudi ports (in Jeddah). The absence or low level of competition between Riyadh and Abu Dhabi in the commercial maritime domain is certainly helped by linear political relations, but also by geography: Saudi Arabia focuses on Red Sea ports (the Saudi Western coast accounts for 70% of Saudi in and out cargo), while the UAE can invest only in the Gulf, or in the coasts of the Emirati-influenced Southern Yemen. The only nascent rivalry in the Red Sea involves two, very close Saudi ports, Jeddah Islamic Port and the new King Abdullah Port, which is the first privately-owned and funded port in Saudi Arabia, thanks to a joint venture between the Saudi Binladin Group and Emaar.
On the contrary, competition is likely to grow in the UAE federation between Abu Dhabi (Khalifa Port) and Dubai (Jebel 'Ali), as well as between the Emirati and the Omani ports. Currently, port geopolitics captures shifting balances of power in the GCC. By looking at the commercial side of the rivalry, Northern Gulf ports need to identify and develop competitive edges to avoid the overcapacity risk.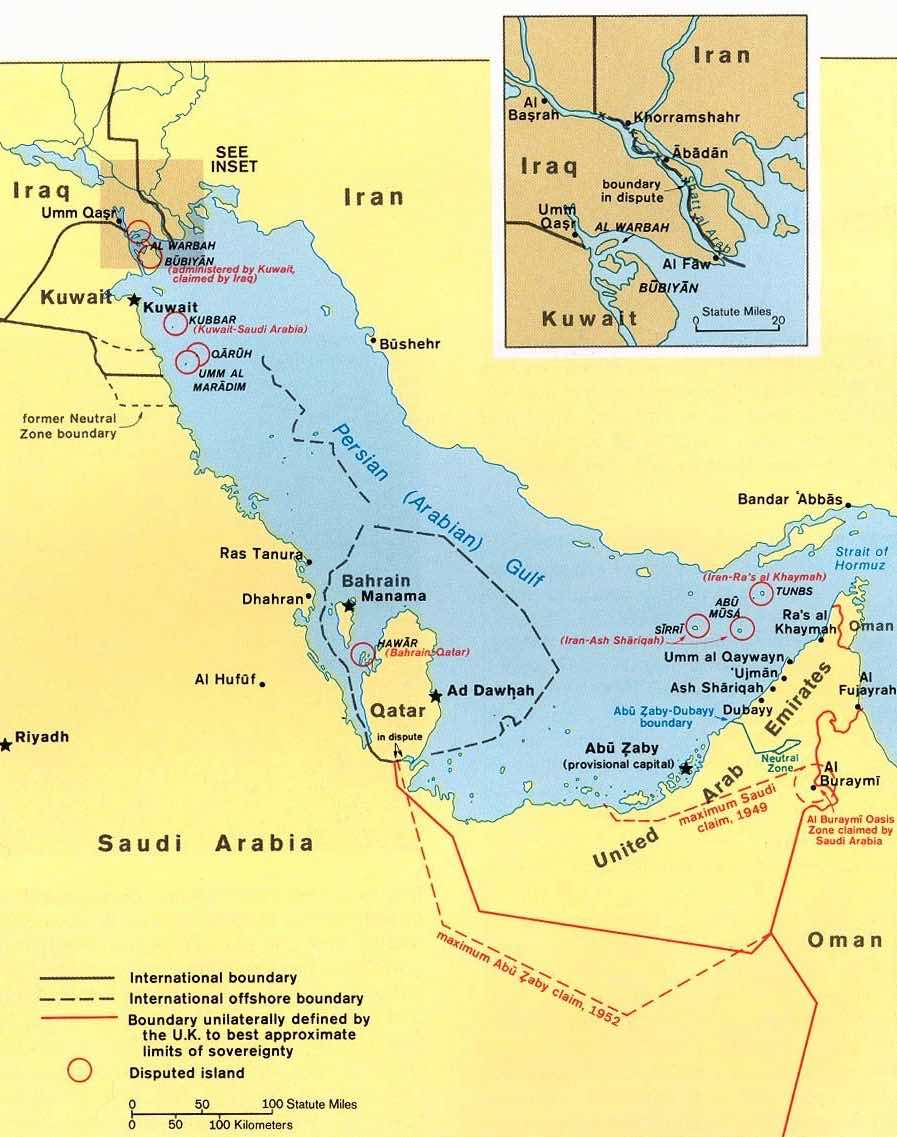 This article is a shorter and revised version of the author's analysis "Gulf Powers: The Maritime Rivalry in Western Indian Ocean", Italian Institute for International Political Studies (ISPI).