India's Pacific opportunity
Narendra Modi first went to Australia in 2014, just after he came to power, and became the first Indian prime minister to travel to country in 28 years. Some critics complained that it was because his old friend and energy tycoon Gautam Adani was about to mine billions of dollars of coal there. Adani's Australia projects may have had a role at the time, but over time Modi proved his detractors wrong, as his enthusiasm for Australia still remains undimmed. In 2017, when the Australian Prime Minister Malcolm Turnbull traveled to New Delhi, he not only took a train ride and selfies with Modi, but also promised to take a second look at, and possibly push for the pending free trade agreement.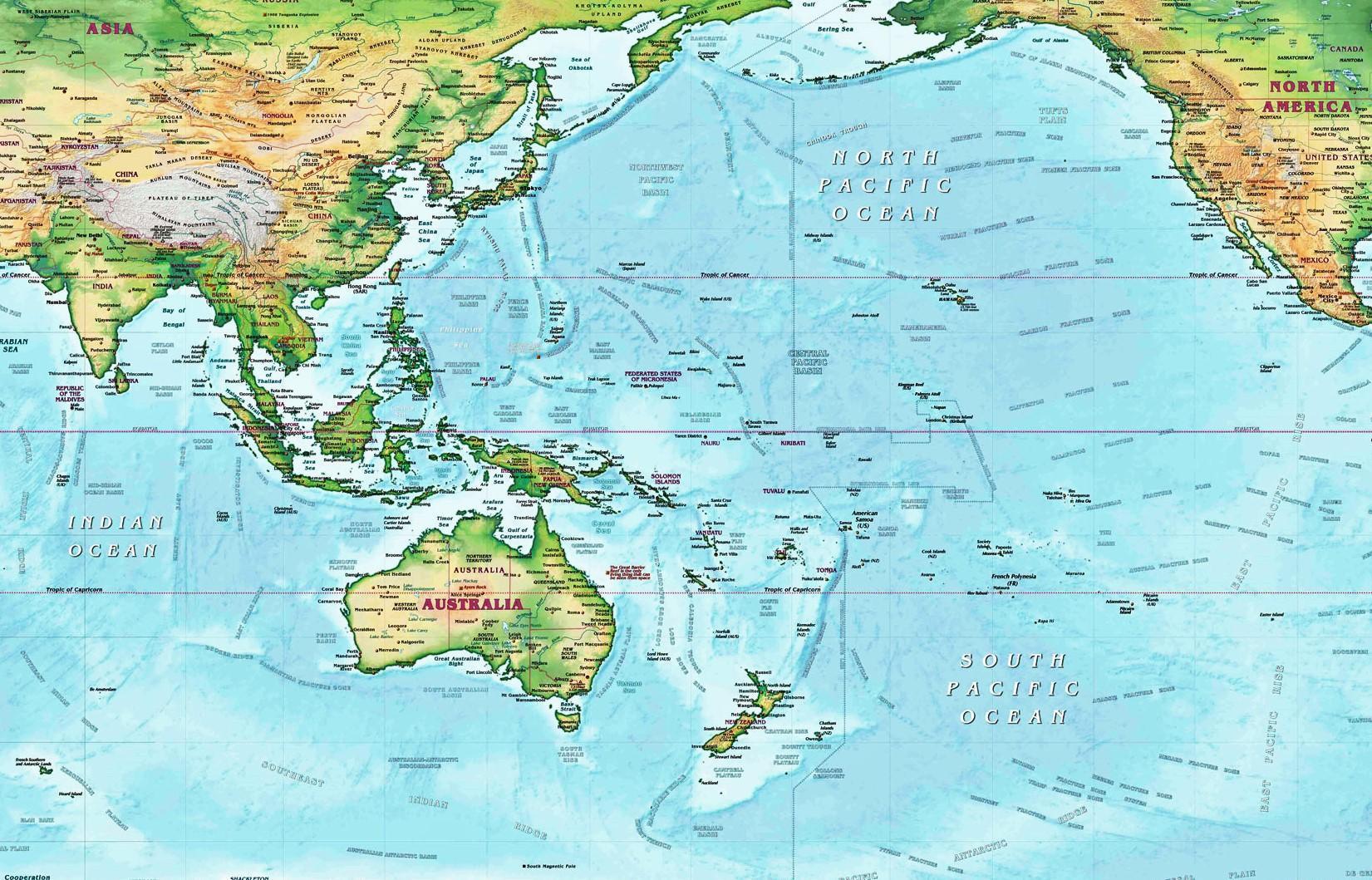 India's ties with Australia are not only a result of their shared status as the world's top cricket-playing countries or the fact that Australia is home to thousands of Indian students. It is because the balance of power in their surrounding waters is a cornerstone of the foreign policy doctrine Modi has been espousing for the last three years. This has been validated not only by Modi's numerous speeches about the importance of maritime trade and security, but also by a white paper published last year by the Australian government that talks about the shifting tides in the security framework of the Indian Ocean and Pacific waters.
According to the paper, a balance that was once based solely on the supremacy of US naval power is now being challenged by China. And Australia is looking to build one-one-one relationships that fill the gap that the US no longer seems able to fill alone. First among these relationships are India and Japan, as one has a vast military and military budget, while the other has sheer monetary muscle.
Of course, this is exactly the sort of thing the White House wants to hear. The US has pushed India to take on more responsibility in maintaining the power balance in the oceans in order to share risks and cut budgets. India is a prime candidate for such responsibility as other countries in the region, like Japan, Indonesia and South Korea, either lack the military or the financial strength. Plus, the carrot the US dangles before India is a place at the high table of international security. India is already a member of Wassenaar Arrangement and the Missile Technology Control Regime – two of the four multilateral export control regimes. It is hoping to swiftly become, with support from the US, a member of the Australia Group on chemical and biological weapons and the Nuclear Suppliers Group.
Each such entry is a victory for Modi who has worked hard to rebuild India's footprint across the Indo-Pacific region from South Korea to Fiji. This is according to what New Delhi likes to call the Modi Doctrine. It builds on India's ancient trade routes in the region, arguing that they represent a natural zone of influence – even though India did not have the wherewithal to propel its influence on the region for most of its history of independence since 1947. Now with at least 6% growth every year and foreign reserves of more than $400 billion, it dreams of playing a crucial role in the Indo-Pacific region.
Modi has created what seems like a close friendship with Japanese Prime Minister Shinzo Abe on the back of a nationalistic vision of rebuilding the old glory and status of their countries, which both leaders promise their voters. In 2014, India became one of Japan's major customers (buying amphibious aircrafts) after the country removed its self-applied World War II-era ban on the exports of weaponry. Together the leaders hope they have a better chance of containing China which is growing more assertive everywhere from the South China Sea to the expansion of its influence across Asia with the Belt and Road Initiative.
From India's perspective, there is also a unique opportunity to reach some of its strategic aims as the White House publicly threatens to cut off weapons aid to its subcontinental arch-rival Pakistan for failing to contain jihadi groups. India knows that Pakistan is backed increasingly by China which seeks to contain Indian influence in South Asia. India feels that it faces a pinch with Pakistan on one side and military skirmishes on its north-eastern border with China.
For Modi, turning to the high seas, therefore, is a strong strategic move. He believes that if India can win the cooperation of the other countries in the region that are equally wary of China, and the full backing of the US, it might finally be able to heal some of the wounds of the 1962 loss in the war with China. When US President Donald Trump says "America First", he means a withdrawal to focusing on the US. However, when Modi says "India First", he is looking to expand India's arena of influence and the Indo-Pacific backyard is a perfect starting point.