Competing narratives and the Saudi-Iranian cleavage
The Middle East is at a new turning point as a consequence of a "mysterious situation", as described by Lebanese President Michel Aoun, involving the Lebanese Prime Minister, Saad Hariri on the occasion of a prolonged visit to Riyadh and the mounting war of declarations between Saudi Arabia and Iran. These ongoing developments just confirm that in the short and medium term, any kind of regional order is likely to remain a utopia.
Regional and international media are contributing to two different and conflicting narratives of what is happening on the Riyadh-Beirut route. Pro-Saudi media, with Al-Arabiya as the heavyweight, convey an immediate, unilateral picture, focused on events and without context. In their view, the arrests of Saudi princes and public figures – announced on November 4th – are the first step in a  anti-corruption operation aimed at tackling  mismanagements and anti-patriotic practices: "we have noticed of exploitation by some of the weak souls who have put their own interests above the public interest, in order to, illicitly, accrue money", declared the Saudi king Salman in an official statement to the Saudi Press Agency (SPA). Therefore, the Saudi Crown Prince, Mohammed bin Salman, is depicted as a bold reformist who wants to modernize the country by eradicating old habits. At the same time, in this narrative Hariri decided to resign due to the persisting interference of Iran in Lebanese affairs, where the Iran-backed Hezbollah has built a state within a state.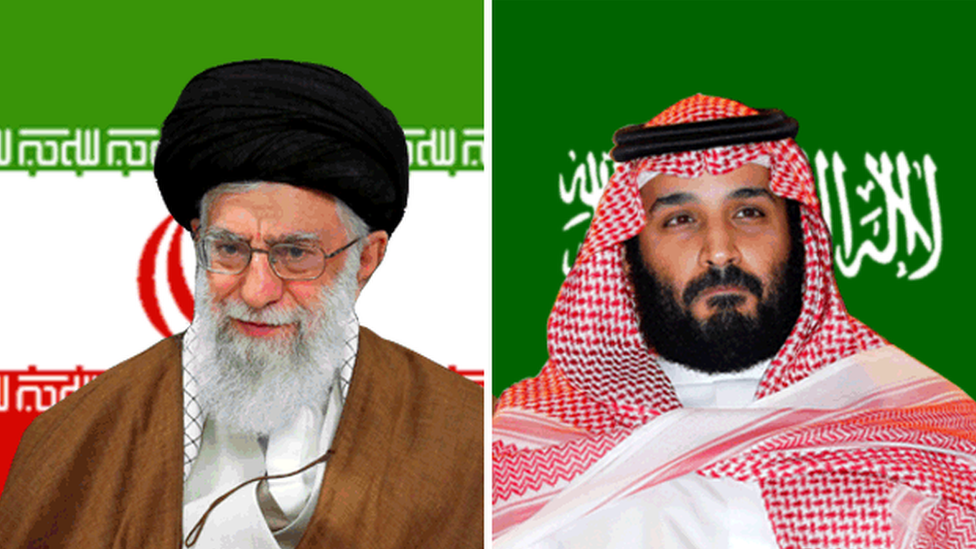 Many Western media depicts a very different picture, using context and background to present events. In their predominant opinion, Mohammed bin Salman is preparing his future reign: the November arrests are a political purge to marginalize opponents and consolidate the power grab, while appealing to Saudi youth with anti-corruption measures. In their view, as a part of this plan, Hariri was forced to resign by Riyadh in order to open a new arena of confrontation with Iran. Pro-Iran and Hezbollah media start from this narrative – and take it much further – to shed light on the negative regional role played by the Saudis and emphasize rumors of Hariri's detention in Riyadh.
However, all of these conflicting narratives do agree on one point: There is a surge of political tension in the Middle East. For the Saudis and the Iranians, influence is not enough. They each want hegemony, especially now that the so-called Islamic State (ISIS/ISIL) is no longer a territorial entity, and hegemony requires a zero-sum game. Therefore, it is not the time for political compromises in the eyes of regional challengers: In Beirut, Hariri and Hezbollah have had a truce since 2016 and this is why Riyadh has most likely pushed the Prime Minister to resign. Lebanon and Yemen (in a state of war since March 2015 could be further destabilized by the Gulf powers, which are already vying for influence in Syria and Iraq.
What will happen now? Hariri has suspended his resignation as he returned to Beirut. In the "least bad" and most probable scenario, Riyadh and Tehran will engage in an indirect, political and military confrontation in Lebanon and Yemen, sparking and/or strengthening external patronage to local communities and militias. Hopefully this will not spillover into a direct military clash. The Saudis will likely pose sanctions on Lebanon, in order to further undermine Beirut's economic conditions, which have been impacted by the Syrian refugee crisis.
In Yemen, Tehran could decide to upgrade military support to the Houthis, the Northern Shia insurgents, intensifying guerrilla warfare at the Saudi border and increasing the launch of missiles against Saudi soft targets. In this scenario, Lebanon and Yemen could become entrenched in crisis: If the Saudis decide to strike Hezbollah, the Iranians could easily retaliate against the Wahhabi kingdom exploiting the Houthis' presence in the north of Yemen.
In the worst – and for now less probable – scenario, Saudi Arabia and Iran could fight a direct war, possibly as an unintended consequence of the hypothetical proxy war mentioned above. It would be a real disaster, not only for the Middle East, but also for global security – particularly in terms of energy supplies. However, Mohammed bin Salman, who is also Minister of Defense, has repeatedly showed hubris: he aims to change the economic structure of the kingdom (the ambitious "Vision 2030" plan), consolidate his power grab also on the security sector and win the regional struggle with Iran. These demanding objectives are part of the same strategy and have become deeply intertwined, as are the implications of possible mistakes and miscalculations.
Moreover, if Saudi Arabia engages in another conflict (beside the one that is ongoing in Yemen), Donald Trump's acritical support of Mohammed bin Salman's policies should be seen as the most decisive factor behind Riyadh's hypothetical interventionist stance. In foreign policy, the Saudi Crown Prince can claim anything but success: A boycott against Qatar failed politically and the Houthi missile that was intercepted by Riyadh's Patriot  on November 4th is evidence that the Saudi military intervention has not weakened the capabilities of Yemeni Shia insurgents, nor the Iranian transfer of arms and technical assistance.
Saudi Arabia, the United States and Israel now share convergent perspectives, and perceptions of the Middle Eastern scenario. On November 16th , the Israel Defense Forces (IDF) chief of staff, General Gadi Eisenkot, declared in an interview to an Arab outlet that Israel is ready to cooperate and share intelligence with "Arab moderate states", as Saudi Arabia, to cope with Iran. This somewhat unusual alignment, which sees Iran and Hezbollah first as enemies and is threatened by an Iranian military base allegedly under construction in Syria, could trigger regional escalation. The White House has just decided not to renew the "certification" of the Iranian nuclear agreement of 2015 (leaving the future of US sanctions in the hands of the US Congress) and Riyadh broke a Lebanese institutional compromise and denounced Tehran's "direct aggression" in Yemen. Will Israel make the next step, maybe against Hezbollah in Lebanon?
The Saudis could capitalize on their geopolitical alignment with the United States and Israel to build consensus on further sanctions against Iran – this time due to the ballistic missile program issue. Especially for Riyadh, it is a crucial matter of national security that has been left out of the terms of the nuclear agreement. French President Emmanuel Macron stressed this point during his meetings in Abu Dhabi and Riyadh on November 8th and 9th, when he called for an additional set of provisions regarding Tehran's missile program to complement the nuclear agreement – which, however, would presumably require a whole new negotiating process.
In any case, the European Union (as one of the parties to the Iran nuclear deal) should not miss the chance to play an active role as mediator in the Gulf, capitalizing on Washington's biased posture: The EU High Representative for Foreign Policy and Security Affairs, Federica Mogherini, was one of the first to call for a regional détente, clearly attempting to capitalize on Brussels' role at the table of the controversial nuclear arrangement. The EU should not take a side in the dispute as Gulf security is linked to the Mediterranean Sea's security, in terms of blocking the spread of  jihadism and managing migration flows.
Otherwise, Russia will likely be ready to fill the diplomatic vacuum, leaning on good economic and defense ties with Saudi Arabia and Iran. The case of Syria demonstrates how much Moscow is able to navigate pragmatically in the context of multiple regional crises, imposing its own narrative and maximizing net profits. Regional order is now definitely a utopia, but the Middle East cannot  cope with further destabilization: A de-escalation formula between Saudi Arabia and Iran must be found soon, since time is running out.