A packed starting grid: Democratic presidential candidates 2020
While the next presidential election in the United States is 20 months away, Democrats already have enough players – 15 candidates – to spur broad speculation on who will ultimately win the nomination in July 2020. Historically speaking, the number of candidates is largely linked to the popularity of the current President. With President Trump's approval ratings in the dumps, and no clear frontrunner for the opposing party, it makes sense that the field is already crowded.
"This is what you typically see. The lid comes off and everyone thinks they are qualified," said Andrew Smith, Director of the University of New Hampshire Survey Center and Professor of Practice in the Department of Political Science.
Look back to as recently as the 2016 primaries when President Barack Obama was severely disliked among the opposition with a Republican approval rating of just eight percent. Seventeen candidates entered the contentious race beginning in March 2015. Donald Trump announced his candidacy in June 2015. A year later the herd had thinned to just Trump, Ted Cruz and John Kasich.
However, in contrast to the previous election, the quality of the current candidates is coming as a pleasant surprise to some experts and voters alike. "You have a field of really well-qualified candidates, representing interests that have not been adequately represented in the past, not even in the Democratic party, that is pretty exciting," said Patrick Pierce, Professor of Political Science at Saint Mary's College in South Bend, Indiana.
The present field includes more women (six) and more candidates of color (five) than we have ever seen. In terms of profiles, there are nine senators and members of congress (seven current and two former), two governors (one former and one current), a former housing secretary, a mayor, a tech entrepreneuer and a self-help author.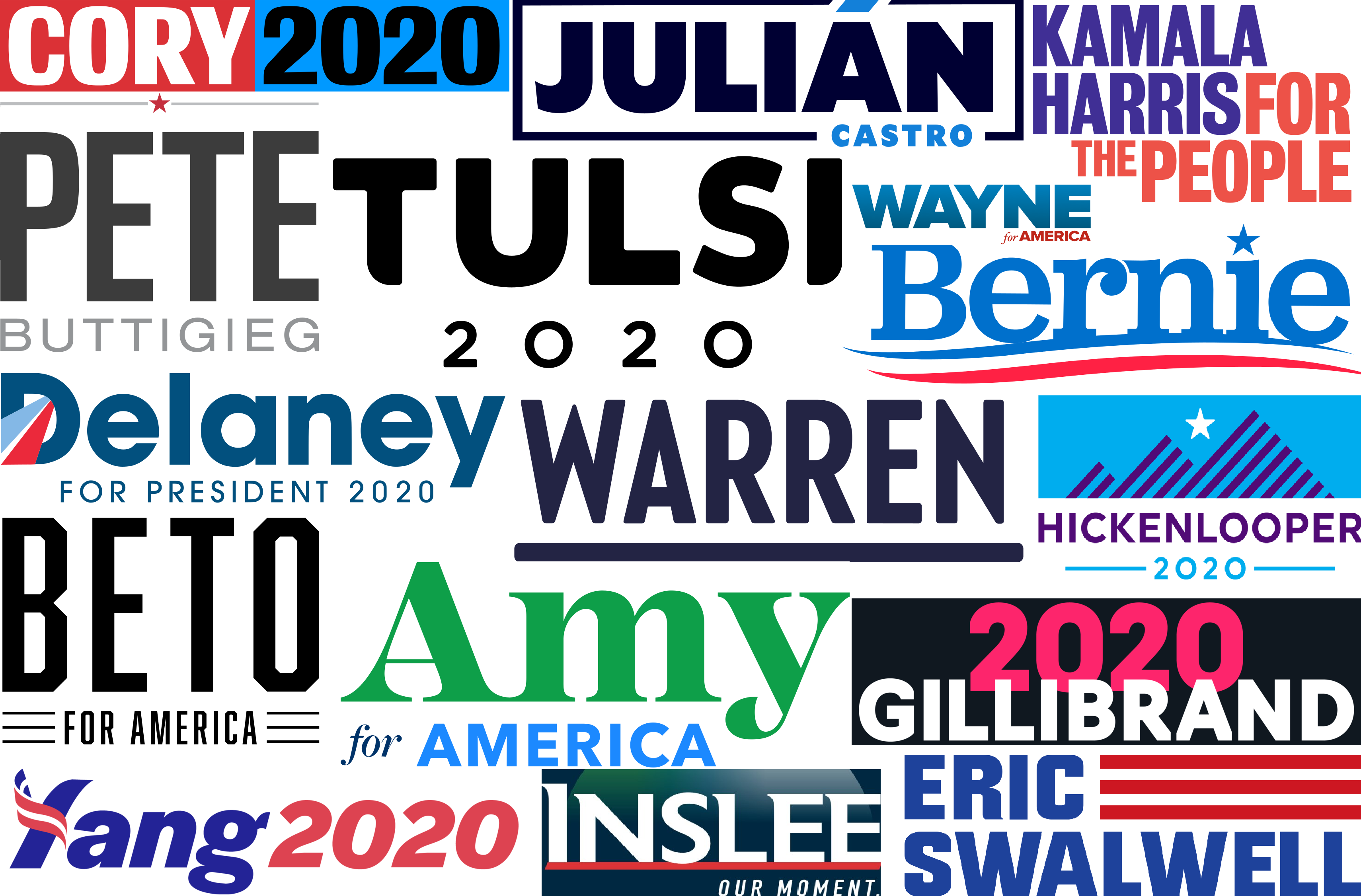 In an era where political experience might not count for as much as it used to (look at Alexandria Ocasio-Cortez as a a political force in the House despite her very limited experience), it will be interesting to follow how the Senators fare.  In 2008, Barack Obama became the first Senator to be elected as President since John F. Kennedy in 1960. It just doesn't happen very often because they have very little experience to showcase, compared to governors who have a good deal of management experience. Anyone looking for a flashback to 2008 might be attracted to Cory Booker, African-American New Jersey State Senator since 2013 who is a modern day Pericles skilled behind the podium as well as his Twitter handle.
In terms of issues, you are getting the kinds of candidates you would expect, explained Pierce. As polarization increases, progressive candidates will be further emboldened. A candidate like Bernie Sanders, whose liberal ideas contrasted strongly when held up against Hillary Clinton, becomes a bit diluted in this pool.
Clinton supporters appear to have several candidates they will likely turn their attention to this primary season, including Senators Elizabeth Warren, Kirsten Gillibrand or perhaps even, Amy Klobuchar. One way or the other, those who voted for Hillary in 2016 are not likely shift to one singular candidate. But this begs the questions – how much should Democrats fear a similar outcome if Trump runs against someone too similar to Hillary?
The sheer number of candidates makes any outcome unpredictable. "It all hinges on the candidates that remain in the hunt or drop out," said Pierce. "Some will persist particularly if they have really really strong ambition to propel themselves beyond impossible odds."
Even in these early days, it is already apparent which candidates face a particularly uphill battle. Pete Buttigieg, current Mayor of South Bend, Indiana, has been branded "the most interesting Mayor you have never heard of". He has no national experience and little to no name recognition. However, as a Rhodes Scholar at Oxford and graduate of Harvard and the mayor of a small Midwestern town, he is a big fish looking for a bigger pond. Tech entrepreneur Andrew Yang will face an even tougher struggle to legitimacy. Yang was one of the first to file to run for president in November 2017, and has proposed universal basic income.
In a crowded primary field, Smith said he would advise candidates to know themselves and their platform well ahead of the New Hampshire primary. "If you don't have a sense of yourself it will become painfully obvious that you are a phony," he warned. "Candidates need to know who they are and why they are running. If you can't answer those questions clearly, then you should get out of the race."
The answers to these questions should also fit within the candidate's experience and other people's expectations. This is why you are seeing Elizabeth Warren talking about tech and anti-trust laws, and Kamala Harris focusing on crime. It's what they know. However, Buttigieg's proposal to increase the Supreme Court to 15 judges seems too far out of his wheelhouse, Professor Smith said, making it a bit of a head scratcher.
Importantly, if you are reading this, realize that you are among a very small fraction of people who are paying attention so early on and who care. For the most part, this early in the race, candidates are vying for activist support, media attention and donor dollars. New Hampshire voters will start paying attention to this a few weeks ahead of the polls,.
"There is a disconnect between the media elite and political elite from what is actually happening in the rest of the country," Smith said. "What happened in 2016 was kind of a blindside to people nationally because they had not seen the conditions that made a Donald Trump Presidency possible."
However, while there was an unfocused anger and sense of wrong doing among Republicans that made the election of Donald Trump possible in 2016, there is now a focused animosity among the Democrats directed at defeating President Trump.
The best-case scenario for Democrats is that these candidates stay the course on a shared purpose of defeating President Trump. The worst-case scenario is that they turn on each other, creating conflict which is good for media, but ultimately could be divisive and detrimental to the party's victory overall.
"I see a shared sense of urgency on the part of these candidates," said Professor Pierce. "We can't afford to let egos get in the way. We have to find a way to defeat Trump for the good of the country."
Partly for this reason, observers warn against being an early front runner. The successful candidate will spend three quarters of the race getting into position, staying center and slightly under the radar, not burning out before the sprint in the last month or two when voters are really paying attention.
Campaigning for your party's nomination is incredibly hard and tiring work. "In a lot of ways, it is harder than the general election," Pierce said. "It takes a toll on your ability to be reasonable."
When emotion takes over, that's when the show really begins. Watching this all unfold is likely to be quite a ride.